CellGain Product Portfolio
CellGain Fiber-to-Antenna System (FTAS) is a next-generation, fiber-based, multi-band in-building wireless solution platform for Public Safety Communications.
Engineered from decades of experience with modularity and control in mind, the CellGain FTAS saves up to 80% in installation time and costs and 70% in space while delivering superior performance, efficiency, and manageability.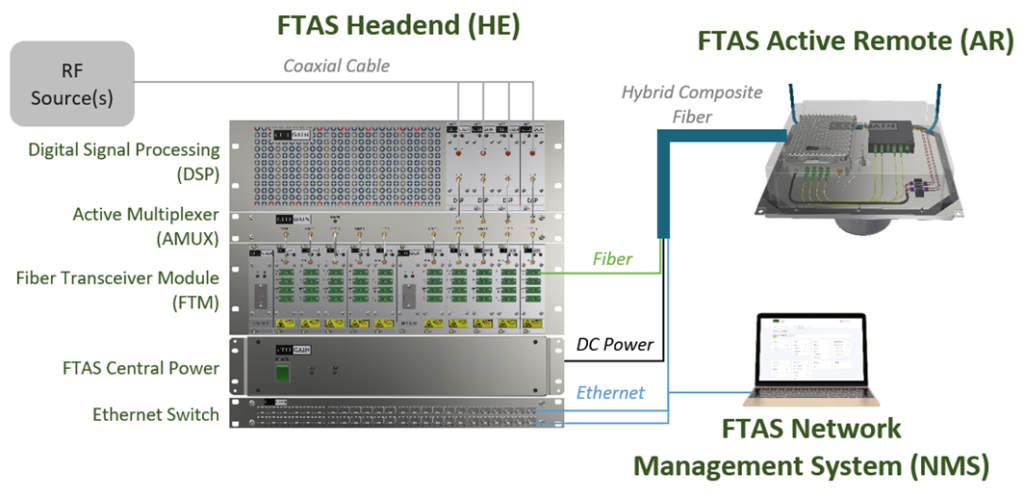 Compact and simple to install
No expensive and hard-to-install coaxial cable and associated hardware
Can share infrastructure with commercial DAS or data center fiber links
No need for expense and bulky conduit with the use of armored composite fiber
Centrally-fed low power to save space & energy
Remote management and control with NMS 
Modular and scalable for changing space and frequency needs
Optimize coverage with independent power control per band per antenna
Improve signal quality for gain, squelch, and interference
Multiple bands per unit without inter-band interference
Maintain clear and constant-level signals with minimal Near-Far effects
Mitigate uplink noise
Wide spurious-free dynamic range
Low noise figure and high IP3 to eliminate distortion
Approved by multiple agencies
Proven to support all Public Safety and land mobile Radio (LMR) communications
Multi-level redundancy for reliability
Hardened for demanding environments like subway tunnels
Full network visibility and monitoring with NMS ready for NOC
Proven saving in costs, time, labor, space, and energy
Platform adaptable to changing needs via software configuration
The FTAS-AR is designed to take the space of a single 2×2 ceiling tile.
Save Time, Costs, Space & Energy
Simple to install, manage, and operate
No coax and conduit with armored composite fiber
Compact size and high density
Centrally-fed low power
Deliver Superior Performance
Optimize coverage with programmable output power

Automatic control per band for gain, level, squelch
Minimize noise, distortion and inter-band interference
Wide spurious-free dynamic range
Address Most Stringent Public Safety Needs
Engineered for critical communications
Designed for resiliency with redundancy
Multi-band support across Public Safety and LMR bands
Adapt to Changing Requirements
Modular and scalable design
Software adjustment for frequency addition/change
Engineered to adjust to variations in environment
FTAS Network Management System
FTAS Network Management System (FTAS-NMS) is the command center for the entire DAS network.  With a full view of the DAS network and its components, FTAS NMS provides at a glance the current health status of the network, notifies staff when attention is needed before impacting users, and makes adjustments to individual elements to optimize performance. 
Authorized users can access NMS data and received notifications over mobile devices additional to NOC terminals.
As the network expands or changes, FTAS-NMS can remotely reconfigure the network and elements to add/change supported frequencies and upgrade network software.
All FTAS active products and components are equipped with element management capabilities, controlled centrally via FTAS NMS, via web interface.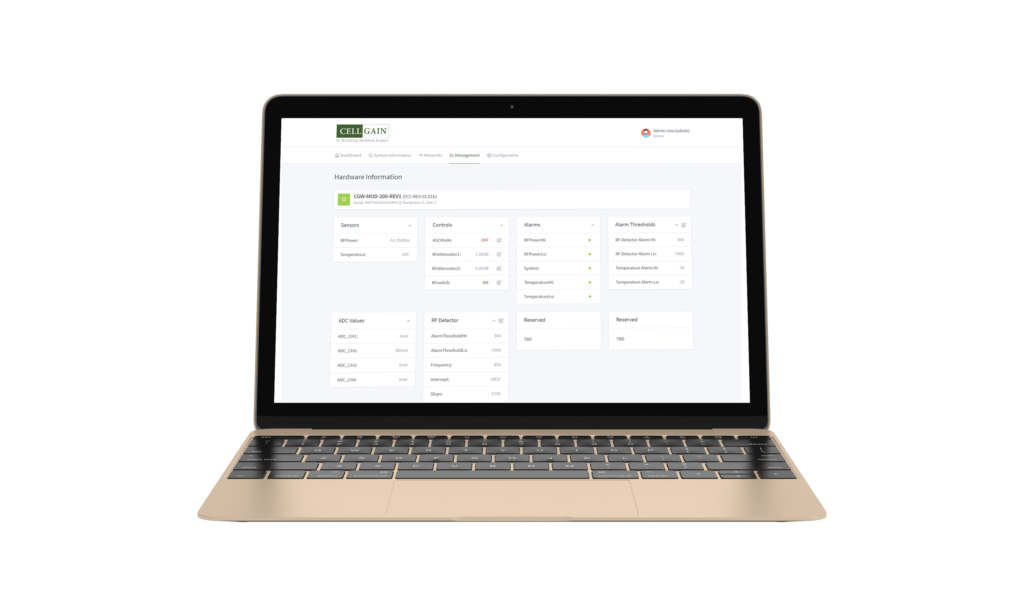 A trusted in-building wireless expert specializing in public safety communications for public and commercial infrastructures, CellGain Wireless provides turnkey solutions, consulting and integration services, and next-generation fiber-to-antenna DAS products to deliver performance, speed, and efficiency for your wireless communications with confidence.
© 2023 CellGain Wireless. All rights reserved.